Stock Portfolio Organizer
The ultimate porfolio management solution.
Shares, Margin, CFD's, Futures and Forex
EOD and Realtime
Dividends and Trust Distributions
And Much More ....
Find Out More Here
WiseTrader Toolbox
#1 Selling Amibroker Plugin featuring:
Advanced Adaptive Indicators
Advanced Pattern Exploration
Neural Networks
And Much More ....
Find Out More Here
Suri Fibonacci Bands Indicator for Amibroker (AFL)
Tags:
amibroker, bands, fibonacci
Fibonacci Bands are derived from Fibonacci ratios expansion from a Key moving average. These bands help traders find key areas of support and resistance. "Fibonacci bands" are computed by distributed Fibonacci ratio distance (Up and Down) .
Screenshots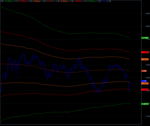 Similar Indicators / Formulas
63 comments
Leave Comment
Please login here to leave a comment.
Back