Stock Portfolio Organizer
The ultimate porfolio management solution.
Shares, Margin, CFD's, Futures and Forex
EOD and Realtime
Dividends and Trust Distributions
And Much More ....
For Portfolio Manager Click Here
WiseTrader Toolbox
#1 Selling Amibroker Plugin featuring:
Advanced Adaptive Indicators
Advanced Pattern Exploration
Neural Networks
And Much More ....
Find Out More Here
Average Price Crossover for Amibroker (AFL)
This AFL consists of all good averages known to me. It is an indicator in which price becomes green when price crosses above average and vica versa.
The name of average also tells the time period setting on 60 min time frame.
Screenshots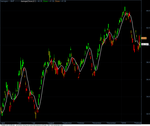 Similar Indicators / Formulas
0 comments
Leave Comment
Please login here to leave a comment.
Back