Stock Portfolio Organizer
The ultimate porfolio management solution.
Shares, Margin, CFD's, Futures and Forex
EOD and Realtime
Dividends and Trust Distributions
And Much More ....
For Portfolio Manager Click Here
WiseTrader Toolbox
#1 Selling Amibroker Plugin featuring:
Advanced Adaptive Indicators
Advanced Pattern Exploration
Neural Networks
And Much More ....
Find Out More Here
RS - Relative Strength explorer for Amibroker (AFL)
Tags:
amibroker, relative strength
Relative strength is a measure of the price trend of a stock or other financial instrument compared to another stock, instrument or industry. It is calculated by taking the price of one asset and dividing it by another.
check following links for better understanding.
http://www.investopedia.com/ask/answers/06/relativestrength.asp
http://stockcharts.com/school/doku.php?id=chart_school:technical_indicators:price_relative
when using this afl, please change the RS base ticker in parameters to your desired index.
presently we have given "NIFTY-I" which is national stock exchange (NSE-INDIA) index
---
SHORT LOWER VALUE OF relative strength
LONG HIGHER VALUE OF relative strength
-——————————————————
Screenshots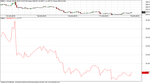 Indicator / Formula
Copy & Paste Friendly
_SECTION_BEGIN("RS");
base = ParamStr("RS base ticker", GetBaseIndex() );
Plot( RelStrength(base), _SECTION_NAME() + "(" + base + ")", ParamColor( "color", colorCycle ), ParamStyle("Style")  );
_SECTION_END();
5 comments
Leave Comment
Please login here to leave a comment.
Back