Stock Portfolio Organizer
The ultimate porfolio management solution.
Shares, Margin, CFD's, Futures and Forex
EOD and Realtime
Dividends and Trust Distributions
And Much More ....
For Portfolio Manager Click Here
WiseTrader Toolbox
#1 Selling Amibroker Plugin featuring:
Advanced Adaptive Indicators
Advanced Pattern Exploration
Neural Networks
And Much More ....
Find Out More Here
Balance Points for Amibroker (AFL)
Tags:
amibroker, exploration
This is a simple idea using the range of the last three days, find the id-point. Price above this mid-point is bullish and price below, bearish.You can optionally mark bars to show whether they are above or below the balance point. Also included is an explorer to highlight stocks with a new close above/below the balance point.
Screenshots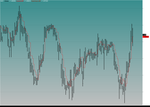 Similar Indicators / Formulas
1 comments
Leave Comment
Please login here to leave a comment.
Back