Stock Portfolio Organizer
The ultimate porfolio management solution.
Shares, Margin, CFD's, Futures and Forex
EOD and Realtime
Dividends and Trust Distributions
And Much More ....
For Portfolio Manager Click Here
WiseTrader Toolbox
#1 Selling Amibroker Plugin featuring:
Advanced Adaptive Indicators
Advanced Pattern Exploration
Neural Networks
And Much More ....
Find Out More Here
TTM Squeeze Indicator for Amibroker (AFL)
Tags:
trading system, amibroker, alert
Bollinger Bands AND Keltner Channel define the market
conditions, i.e. when BB is narrower than KC then we have
a market squeeze. When BB break Outside the KC then trade
in the direction of the smoothed Momentum(12).
Screenshots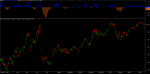 Similar Indicators / Formulas
5 comments
Leave Comment
Please login here to leave a comment.
Back