Stock Portfolio Organizer
The ultimate porfolio management solution.
Shares, Margin, CFD's, Futures and Forex
EOD and Realtime
Dividends and Trust Distributions
And Much More ....
For Portfolio Manager Click Here
WiseTrader Toolbox
#1 Selling Amibroker Plugin featuring:
Advanced Adaptive Indicators
Advanced Pattern Exploration
Neural Networks
And Much More ....
Find Out More Here
MySAR ADX Trading System for Amibroker (AFL)
Tags:
trading system, amibroker
Formula Name: MySAR ADX Trading System
Author/Uploader: Abhishek Gupta
Date/Time Added: 2014-Mar-09
Level: beginner/medium
Flags: Trading strategy
---
This is a complete trading system using a customized SAR designed by Thomas Ludwig and ADX for filtering false signals. It tracks price movement and follows trend.
Uses PSAR xo by Thomas Ludwig http://www.wisestocktrader.com/indicators/2313-parabxo
Written by: Abhishek Gupta
Screenshots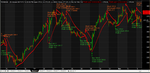 Similar Indicators / Formulas
2 comments
Leave Comment
Please login here to leave a comment.
Back